Norfork General Industries, Inc.
NGI is a family-based corporation, opened in 1973 as sheet and plate fabricators and millwrights.
In 1980, NGI changed to light structural and miscellaneous metal fabrication and erection. In 1984, NGI primarily specialized in handrails. NGI opened a new facility at Norfork, Arkansas, in 1989, and then closed the West Memphis facility in 1993.
Centrally located in the United States at Norfork, Arkansas, NGI is 125 miles south of I-44 and north of I-40, with rail access, and 180 miles west of the Mississippi River.
The geographical service area of NGI is unlimited. We have shipped to all 50 states of the USA and 15 foreign countries.
NGI is a metal fabricator of the following:
Metal Handrails
Light Structural Fabrications
Industrial
Commercial
Architectural
B.E.& K.
Research-Cottrell
Environmental Elements Wheelabrator
International Paper Co.
Ahlstrom
B&W
Georgia Pacific
Scott Paper
P.H. Glatfelter
DuPont
Union Camp
Mead Container
Kellogg, Brown & Root
Black & Veatch
(and many others)
In Memory of the Founders of Norfork General Industries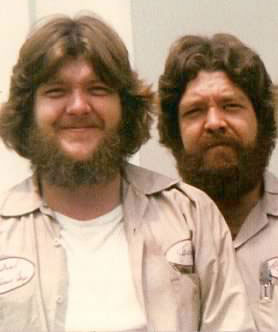 Joseph R. Davis 1955 - 2006
Michael L. Davis 1951 - 2013